Matthew was an Organ and tissue donor. Our time of grief, was a time of joy for a lot of other families. I am glad that he was able to help so many. God has His own plans...we may not understand why, but all we have to do is BELIEVE!

www.christianmemorials.com


and
http://www.matthew-hagan.virtual-memorials.com
God gave us a wonderful son,

His memory will never grow old,

He fashioned his smile out of sunshine,

He moulded his Heart of pure gold.

He needed a new star in Heaven,

A beautiful light to shine,

So out of this old world of sorrow,

He chose that dear son of mine.
As I loved you, so I miss you;

In my memory you are near.

Loved, remembered, longed for always,

Treasured with a love sincere.

You are where I cannot see you,

And your voice I cannot hear;

Yet I know you walk beside me,

Never absent, always near.


This is one of the sites I am working on for my son, you will see pictures of him and my grandson Lil' Matt, Matthews namesake, and others on here, Please feel free to light a candle or leave a tribute before you go. Thank you all for all your support, and God Bless all who enter here!
Merry Christmas in Heaven my precious son!
MY PRECIOUS ANGEL
THE DAY YOU LEFT US, IS THE DAY MY HEART BROKE...
OUR FAMILY CHAIN IS BORKEN,
BUT AS THE LORD CALLS US HOME ONE BY ONE
OUR CHAIN WILL LINK AGAIN!
My heart is so blue without you!
Made for you by Sue and Sharon
Me and you...Together forever!



Please light a candle before you leave, or leave a tribute...you may also leave pictures under the tributes section if you would like...You are welcome to leave pictures and links to your loved ones sites as well. Thank you for visiting.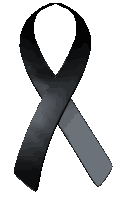 This Ribbon represents a murdered child.
Parents of Murdered Children is an organization that
helps parents and loved ones who are bereaved.
www.pomc.com









This memorial website was created in the memory of our loved one, Matthew Hagan who was born in Pennsylvania on May 24, 1985 and passed away on April 04, 2003 at the age of 17. We will remember him forever. As will all the people he helped by being an organ and tissue donor upon his death. He was a giving person when he was alive, and he gave the ultimate gift in his death. The Gift of Life. We Love You Matt!



I miss you so much! My heart will always have you inside to hold forever in my memory!



When a wife dies, the husband is called a widower,
when a husband dies, the wife is called a widow.

When Parents die, the children are called orphans.


but when a child dies...there is no name for the parents that suffer this unthinkable grief
that is because there is no name for such grief!



THE U IN JESUS

Before U were thought of or time had begun,
God stuck U in the name of His Son.

And each time U pray, you'll see it's true,
You can't spell out JesUs and not include U.

You're a pretty big part of His wonderful name,
For U, He was born; that's why He came.

And His great love for U is the reason He died.
It even takes U to spell crUcified.

Isn't it thrilling and splendidly grand
He rose from the dead, with U in His plan?

The stones split away, the gold trUmpet blew,
and this word resUrrection is spelled with a U.

When JesUs left earth at His upward ascension,
He felt there was one thing He just had to mention.

"Go into the world and tell them it's true
That I love them all - Just like I love U."

So many great people are spelled with a U,
Don't they have a right to know JesUs too?

It all depends now on what U will do,
He'd like them to know,
But it all starts with U.


This is my father, Matthew's Grandfather. He passed in February of 1982, Never getting to meet either of my son's. I know they have met now! They are together in heaven. and I know he is watching over us all now. Thank you Dad. I love you!





Your older brother with his 3 children. All 3 so precious....He misses you so much!




Matthew and his older brother Christopher, when He was about 4 years old.


My Angel...watch over us all!




This is just one of three websites I am working on for my son...please check out the links at the bottom for the other sites. It would be greatly appreciated if you would leave a comment or light a candle on any of them to help me to keep his memory alive! Every candle is greatly appreciated. and all the graphics that are made for him are so very beautiful!
Thank you so much for all your support!!!!!



Thinking of you all the time........But knowng you are always close by...


These are graphics made by friends from angelfamilies.com...and from FaceBook...They are the best people around!

This is Grammy, Pappy, Christopher, Krystia, Matthew, and TJ. At my Mom's house, In PA. Matthew was about 8 in this picture.


In Loving Memory
To Those I Love and Those Who Love Me
(Author Unknown)
When I am gone, release me, let me go,
I have so many things to see and do,
You mustn't tie yourself to me with tears.
Be happy that we had so many years.
I gave you my love, You can only guess,
How much you gave to me in happiness.
I thank you for the love you each have shown,
But now it is time I travel alone.
So grieve a while for if grieve you must,
then let your grief be, comforted by trust.
It's only for awhile that we must part,
so bless the memories within your heart.
I won't be far away, for life goes on.
So if you need me, call and I will come.
Though you can't see or touch me, I'll be near.
And if you listen with your heart, you'll hear,
All of my love around you, soft and clear.
And then, when you must come this way alone,
I'll greet you with a smile, and say,.......
"Welcome Home"





Thank you for visiting my son Matthew's websites. You are always welcome here and appreciated; if you would lite a candle or leave a tribute before you leave, it would be greatly appreciated. Thank you. Dottie, Angel mom to Matt.

I know why...Because you are such an Angel, and you always watched out for everyone, always helping everyone that you could. Now you watch us from up above, an Angel sent with God's love!



This is my baby sister, she was murdered at the age of 15, in 1985. She was waiting to welcome Matt home with my dad and the rest of my family that has moved on. We love you all dearly!


Always thinking of you and missing you so much!



This is Matt on his 3rd birthday.
He was always so happy, Aways a smile on his face!
This is Chris, Jennifer, and Matt, Jen was their step-sister, So much love!

Brothers forever



Matthew was an organ donor by choice. He was a very giving person, and in his death, he helped many others to stay alive. I wish I could meet every one of them. But I have only talked to two of them. His liver recipient, and his one kidney and pancreas recipient. They are both doing well. I know my son lives on. He lives on through the ones he helped to keep alive. Thank you Matt, for being such a generous and giving soul. Now my beautiful Angel!

When heavens gates opened, You were greeted by the Father! I hope your days are happy now! I know you have the heavens to roam instead of just a backyard, So visit me in my dreams when you can, I love you sweet angel Matthew!


My tears will never stop until we meet again. I love you Son! Forever and a day!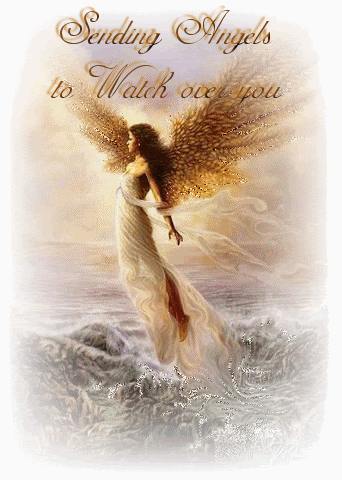 Here is a picture that is worth a thousand words...Baby Matt and his Great Gammy...So happy and full of life!

And his Great Pappy also...




www.preciciousmemorials.com

These are the other sites I have for Matt! Please visit and spread the word about them!
www.matthew-hagan.virtual-memorials.com
www.christianmemorials.com/matthew-hagan
Please visit and leave a tribute or light a candle or a flower for Matt, to help keep his memory alive forever!

Coming to visit soon !!!!
you always could make me smile.






TO ALL PARENTS
"I'll lend you for a little while, a child of mine," He said.
For you to love while he lives, and mourn when he is dead.
It may be six or seven years, or twenty two or three.
"But will you, till I call him back, take care of him for me?"
"He'll bring his charms to gladden you, and shall his stay be brief, You'll have his lovely memories as solace for your grief."
"I cannot promise he will stay, as all from earth return, But there are lessons taught down there I want this child to learn." "I've looked the wide world over, in my search for teachers true, And from the throngs that crowd life's lanes, I have selected you!" Now will you give him all your love- not think the labor vain? "I fancied that I heard them say 'Dear Lord Thy will be done.' For all the joy this child shall bring, the risk of grief we'll run. "We'll shower him with tenderness and love him while we may, And for the happiness we've known, forever grateful stay." And should the Angels call for him much sooner than we planned, We'll brave the bitter grief that comes, and try to understand."

Author Unknown



This is me now...without you by my side!
I am so lonely without you!

Rob took this out in your garden on Christmas day in 2005. I was sitting talking to you and wishing you a Merry Christmas. I miss you you more than words could ever say!
This photo was taken when My Matt was 6 months old, Always so happy!
you and me baby! can't wait to see you again!
This is another website for Matt, Thank you Delia for the beautiful graphics!


This is a flower that Chris gave me on Matt's birthday....




You always liked to have fun...



This is the rose bush in Matt's garden....His Rose OF Sharon Bush...So Big and So Beautiful...Just like his soul!!!

I love you Matt. Miss you so much too. I have been doing alot of work on your sight lately. I hope you like it.

My sister, murdered at 15, my son at 17, and My niece, Angel Elaine passed at 7 days old





My heart is still breaking inside for you!




This is your Aunt Pauline, she was killed at 15 by Robert Riechenbach. And you Murdered at 17 by Chad, and Angel Elaine,We don't have a picture of her, she was only 6 days old when she died. The Doctors at Geisenger Medical Center killed her.


More than words could ever say!






I know you would be having so much fun up there...Dancing with the angels is just one thing you would do. I love you and miss you, Forever and a day!
Love MOM


This photo was taken at Aunt Margie's House in 2002...Your last Christmas here on earth with us.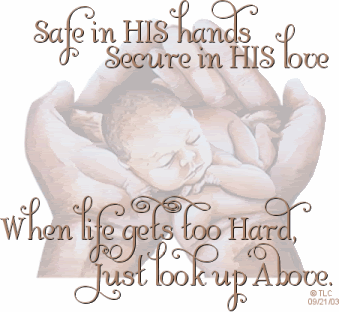 I love you and miss you so much! Wish you were here to celebrate with your Brother and your nephews!
Forever missed!
Forever Loved!



This is your prom picture. So handsome, and Sona is so pretty!


I love you Matt...Always...you are and always will be the light of my life. I love and miss you so much.




Inside myself is a place where I live all alone and that's where you renew your springs that never dry up.

-Pearl S. Buck

My heart is always with you!











I wish you would not be afraid to speak my loved one's name. They lived and were important, and I need to hear their name.

If I cry and get emotional if we talk about my loved one, I wish you knew that it isn't because you hurt me; the fact that they died causes my tears. You have allowed me to cry and I thank you. Crying and emotional outbursts are healing.

I will have emotional highs and lows, ups and downs. I wish you wouldn't think that if I have a good cry my grief is over, or that if I have a bad day I need psychiatric counseling.

I wish you wouldn't expect my grief to be over in six months. The first few years are going to be exceedingly traumatic for me. As with alcoholics, I will never be "cured" or a "formerly bereaved", but forevermore be recovering from the bereavement.

I wish you'd understand the physical reaction to grief. I may gain weight, lose weight, sleep all the time or not at all, develop a host of illnesses and be accident prone, all of which are related to my grief.

My loved one's birthday, the anniversary of their death and the holidays can be terrible times for me. I wish you would tell me that you are thinking of me and them on these days. And if I get quiet and withdrawn, just know that I am thinking about them and don't try to coerce me into being cheerful.

I wish you wouldn't offer to take me out for a drink, or to a party, this is just a temporary crutch and the only way I can get through this grief is to experience it. I have to hurt before I can heal.

I wish you'd understand that grief changes people. I am not the same person I was before my beloved died and I am a new creature with new thoughts, dreams, aspirations, values and beliefs. Please try to get to know me--I am the one who'll be here from now on.

-Author Unknown-



I will always love you no matter how long I have to wait to see you again!
Always and forever!
I still cry for you...I guess I always will.


I promise you, I will never forget you...and Little Matt will learn all about his Uncle Matt as he grows up. You are too precious to forget!
NO WORDS I WRITE CAN EVER SAY
HOW MUCH I MISS YOU EVERY DAY.
AS TIME GOES BY, THE LONELINESS GROWS;
HOW I MISS YOU, NOBODY KNOWS!
I THINK OF YOU IN SILENCE,
I OFTEN SPEAK YOUR NAME,
BUT ALL I HAVE ARE MEMORIES
AND PHOTOS IN A FRAME.
NO ONE KNOWS MY SORROW,
NO ONE SEES ME WEEP,
BUT THE LOVE I HAVE FOR YOU
IS IN MY HEART TO KEEP.
I'VE NEVER STOPPED LOVING YOU
I'M SURE I NEVER WILL;
DEEP INSIDE MY HEART,
YOU ARE WITH ME STILL.
HEARTACHES IN THIS WORLD ARE MANY
BUT MINE IS WORSE THAN ANY.
MY HEART STILL ACHES AS I WHISPER LOW,
"I NEED YOU AND I MISS YOU SO."
THE THINGS WE FEEL SO DEEPLY
ARE OFTEN THE HARDEST TO SAY,
BUT I JUST CAN'T KEEP QUIET ANY MORE,
SO I'LL TELL YOU ANYWAY.
THERE IS A PLACE IN MY HEART
THAT NO ONE ELSE CAN FILL,
I LOVE YOU SO, SON
AND I ALWAYS WILL.
-AUTHOR UNKNOWN-
I Stood By Your Bed
I stood by your bed last night, I came to have a peep.
I could see that you were crying, you found it hard to sleep.
I whined to you softly as you brushed away a tear,
"It's me, I haven't left you, I'm well, I'm fine, I'm here."
I was close to you at breakfast, I watched you pour the tea, you were thinking of the many times your hands reached down to me.
I was with you at the shops today, your arms were getting sore. I longed to take your parcels, I wish I could do more.
I was with you at my grave today, you tend it with such care. I want to reassure you, that I'm not lying there.
I walked with you towards the house, as you fumbled for your key. I gently put my hand on you, I smiled and said "it's me."
You looked so very tired, and sank into a chair.
I tried so hard to let you know, that I was standing there.
It's possible for me to be so near you every day.
To say to you with certainty, "I never went away."
You sat there very quietly, then smiled, I think you knew...in the stillness of that evening, I was very close to you.
The day is over...I smile and watch you yawning and say "goodnight, God bless, I'll see you in the morning."
And when the time is right for you to cross the brief divide,
I'll rush across to greet you and we'll stand side by side.
I have so many things to show you, there is so much for you to see. Be patient, live your journey out...then come home to be with me.
-Author Unknown-

This is me taking more pictures of Matt's garden for the sites.
I will never forget you. You are in everything I
do and see.



The people you saved when you passed, are very grateful. I received letters from two of them, but then I keep track of the others through the organ donation agency.

Memories of when you were young....Always happy...always smiling!!!


Just one for fun, Cause I know you would like it!



Your favorite Aunt June


More childhood memories...





This is the butterfly that I casptured in your garden last spring. Hopefully they will come back this year as well. They love the butterfly bushes outback!



The memories we make today are sometimes all we left tomorrow...so cherish what you have now...and make thememories the best that you can...because sometimes that is all you are left with...Loving and missing my Angel MATTHEW!

We love and miss you so much. You were and still are very special to all of us. Say hi to dad and Pauline for me, and prepare a place for me to join you when it is time.
My tears flow for you always. Watch over us till we meet again.




I love you!!!! Always and forever!

Good men must die, but death can not kill their names

---Proverbs







These were made compliments of Judie...Thank You Judie...Dear friend...for the hard work you have done on these graphics for my son...



http://www.ispokewithmychild.com
A link all mothers and fathers should see.




http://community.webshots.com/user/deej1nc

Another site that has more pictures I have taken of the flowers Matt's memorial garden grows, and the rest of our family. Thanks for looking! And just general pictures of birds and things that I think you would like!




Always on my mind...forever in my heart!
I love and miss you every day!



I try to keep the page updated so that it is nice to look through. I hope all enjoy!

I want to thank all of you who visit and light candles or leave tributes for my son. They are very much appreciated!





Matt's daycare photo's

and Chris'




Thank you for visiting! Let me know if you like the page! Light a candle or leave a tribute! and any pictures you would like to add or graphics can be done under tributes, Any made for matt would be greatly appreciated!
God Bless all who come to this place!
Love Mattsmomma
Dottie
I love and miss you, just as much as Chris does. Everyone in our family misses you!
Love forever and a day MOM
"In Loving Memory"
Matthew Dean Hagan
May 24, 1985 to April 4, 2003
Matthew Dean Hagan age 17, born May 24, 1985 and received by Christ on April 4, 2003.
Matthew was murdered by another boy. Shot in the head, he lived for 18 hours before being pronounced Brain dead.
Matthew was also an organ and tissue donor, by his own wishes. He saved many lives the day he died.
He is survived by his Mother, Dorothy Sargent of Dunn, NC His brother Christopher Hagan 23 of Dunn NC His Maternal Grandmother and step-grandfather Della A. Starr and Harry Starr of Pottsville, Pa, His Aunt Margie Edison of White Deer, PA And husband Wes and his Uncle Edward Craig of Lewisburg, PA, and wife Mary and Nephews, his namesake Matthew Dean Hagan II, Christopher Lawrence Hagan Jr., Alex Dean Hagan, and Nathaneal Don Craig. Niece Maudie Mea Farmer. He also has cousins Heather Edison, Wendy Edison, and T.J. Edison.
He will always be loved and missed by all who ever knew him.


A Mother's Love
A Mother's love is something
That no one can explain,
It is made of deep devotion
And of sacrifice and pain,

It is endless and unselfish
And enduring come what may
For nothing can destroy it
Or take that love away . . .

It is patient and forgiving
when all others are forsaking,
And it never fails or falters
even though the heart is breaking . . .

It believes beyond believing
when the world around condemns,
And it glows with all the beauty
of the rarest, brightest gems . . .

It is far beyond defining,
it defies all explanation,
And it still remains a secret
like the mysteries of creation . . .

A many splendoured miracle
man cannot understand
And another wondrous evidence
of God's tender guiding hand.

Author
- Helen Steiner Rice




OUR FAMILY CHAIN IS BROKEN, BUT AS WE ARE CALLED HOME ONE BY ONE, OUR CHAIN WILL LINK AGAIN...THIS I PROMISE YOU! LOVE ALWAYS AND FOREVER
MOM, ROB, AND CHRIS
AND OF COURSE
MATTHEW II, CHRIS JR., MAUDIE, and ALEX.
All we have are memories...but then that is all I need until we meet again!